Wide World Open and Win Win Qunfeng Machinery Shape China Intelligent Maunfacturing Card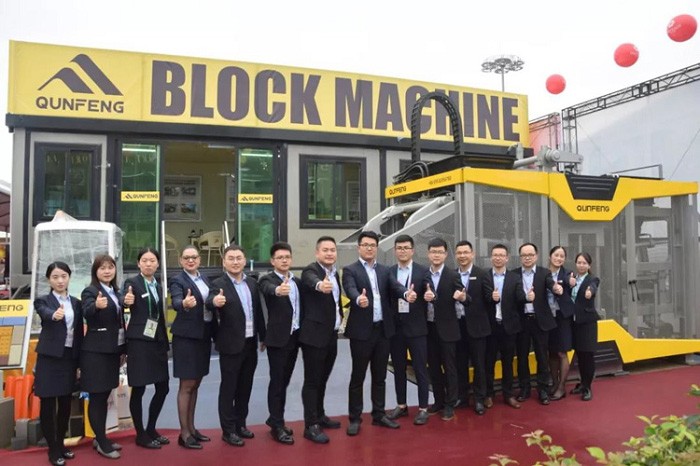 The China Import and Export Fair is also known as the Canton Fair. It's an important channel for China's foreign trade and an import window for opening up to the world.
On April 15. The 125th Canton Fair was grandly opened at Guangzhou Pazhou Convention and Exhibition Center. Qunfeng Machinery attend the Canton Fair with two equipments-Super Sonic series QS1300 high-end servo block machine and QF400 fully automatic block machine to show our latest technology products for all customers from the whole world.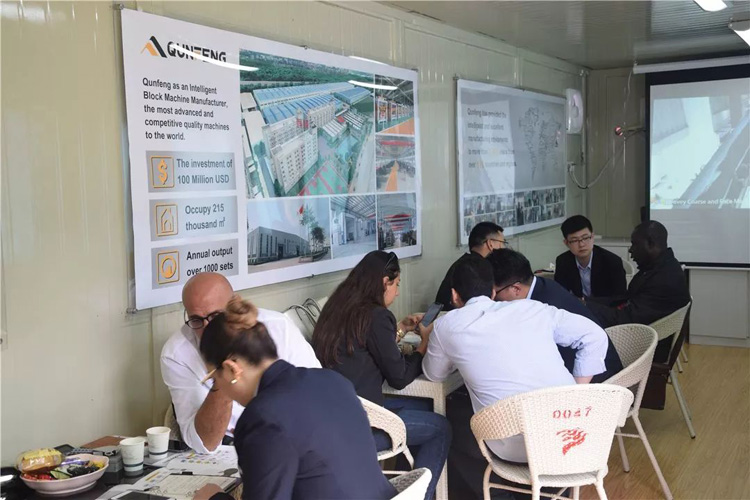 As one of the representative exhibitors in construction industry. Qunfeng got a lot vistors at the first day, including Mr Ajay from India, South africa customer Mr Ali and other merchants.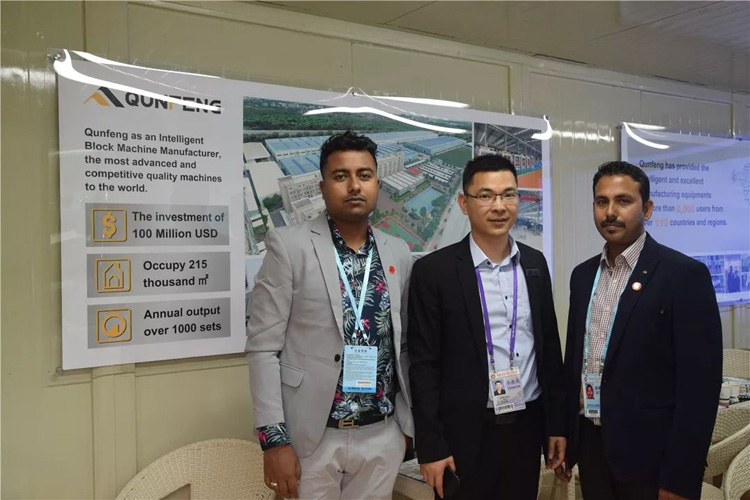 Qunfeng Super Sonic series intelligent brick machine is by far the most efficient block machine in the industry. The model QS1300 displayed on this exhibition has excellent features such as high intelligence, stable performance, high efficiency, energy saving , low noise and environmental protection etc. It can meet all requirements of different customer.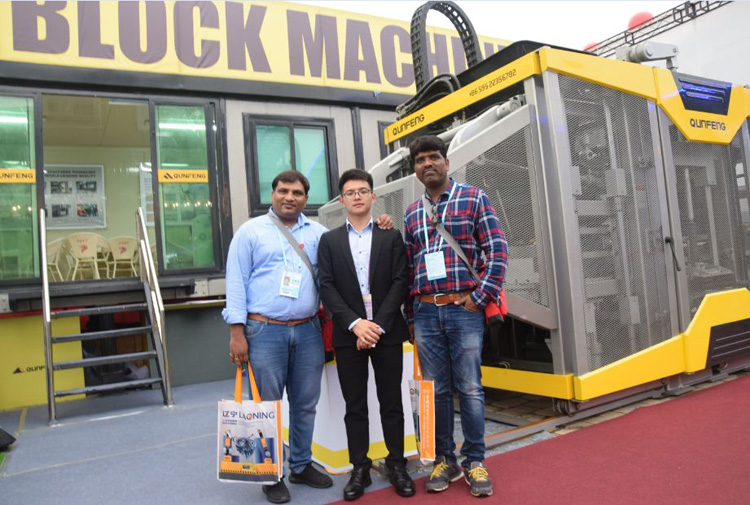 Except the focus of "Supersonic"model QS1300, another fully automatic block machine QF400 is also sought after by customers. This model is compact, low investment, small footprint, it's the best choice for small and medium investors.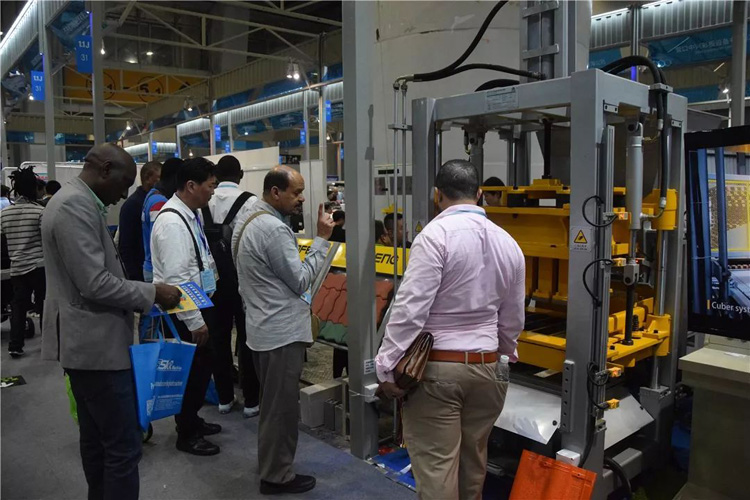 Under the control of PLC intellgent system, the simple secondary material feeding system of QF400 is fast and accurate, efficiently shorten the cycle time and guarantee high quality brick. It's also with characteristics of easy operation, low energy consumption, strong equipment stability which makes it very competitive in entry-level models.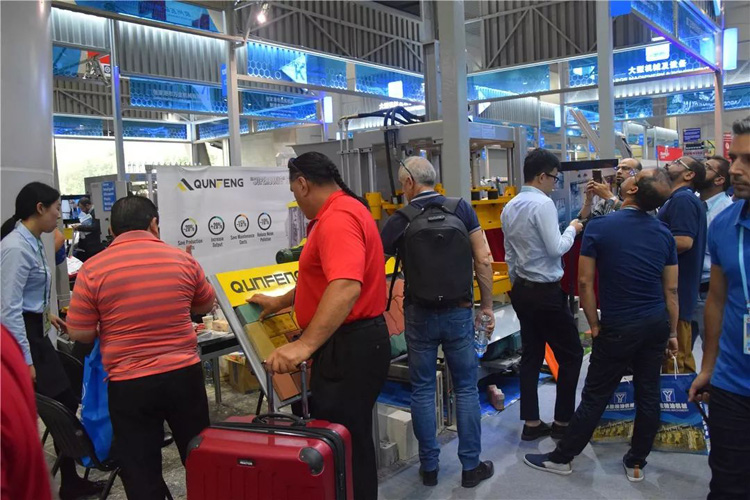 Now, China has become a world power in machinery manufacturing and Import and export trade, Canton fair as the earliest window for Chinese market facing the world, bring more chances for Chinese enterprise and brand. As the backbone of China construction industry, Qunfeng machinery has laid out the international construction machine market with forward-looking and overall strategy, and increased investment in the international market while relying on the domestic market. Make positive contribution to China's intellectual creation to the world.
Please feel free to give your inquiry in the form below.
We will reply you in 24 hours.