The perfect ending of Bauma CHINA and The "Super Star" of QUNFENG QS2000 huge capacity blcok machine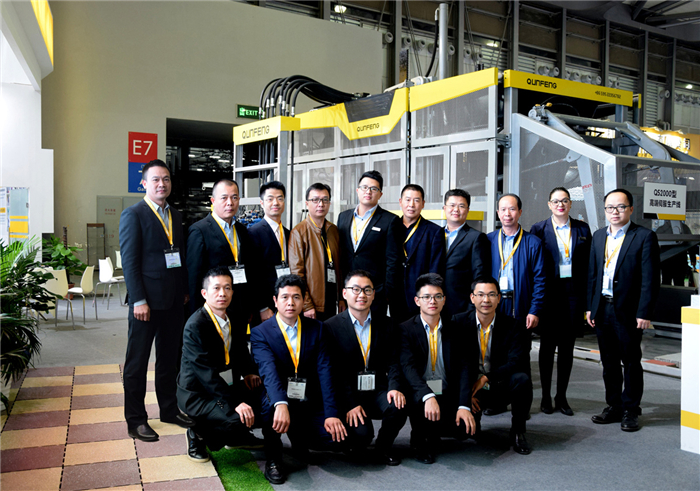 On 30th Nov., the 9th China international construction machinery, building materials machinery, mining machinery, engineering vehicles and equipment expo ( also called Bauma China) with the theme " with intelligent manufacturing vision, to move all over the world ", concluded in Shanghai New International Expo Center. The exhibition has attracted more than 3000 enterprises from 36 countries and regions to participate, with total exhibition area of 300,000 square meters, gathering the world top engineering and building materials manufactures and more than 200,000 professional visitors, the scale and the participators are the largest. Qunfeng machinery has been invited to the exhibition for several times, together with many well-known manufacturers, to provide excellent procurement for global buyers.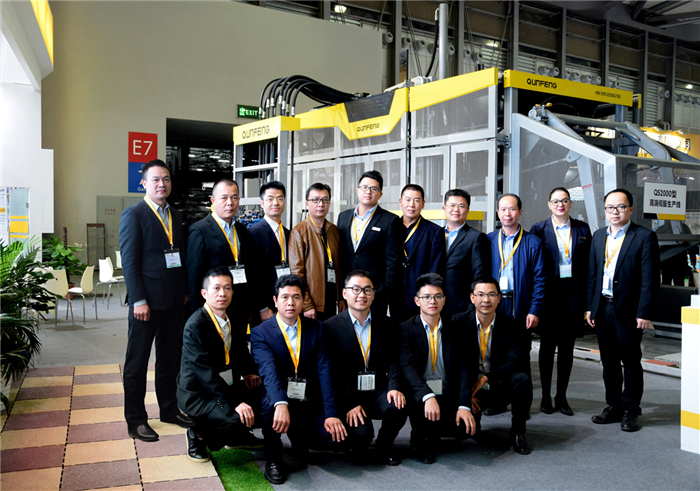 Keep innovation, inspire Bauma Fair
In this exhibition , Qunfeng machinery with its " supersonic" QS2000 high-end block machine with servo motor vibration appeared in Bauma fair, attracting the attention of many professional visitors.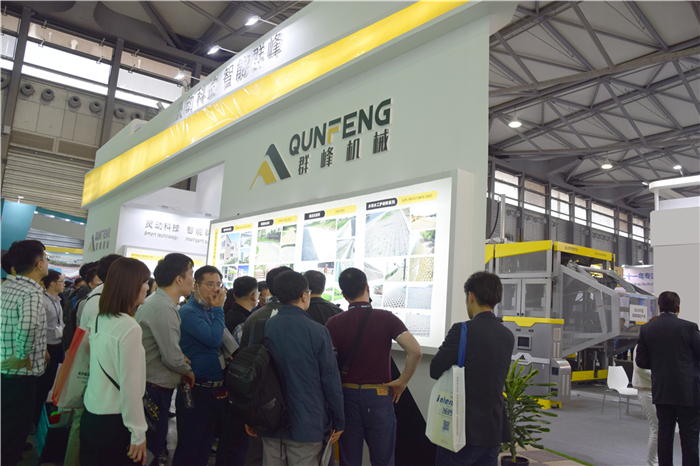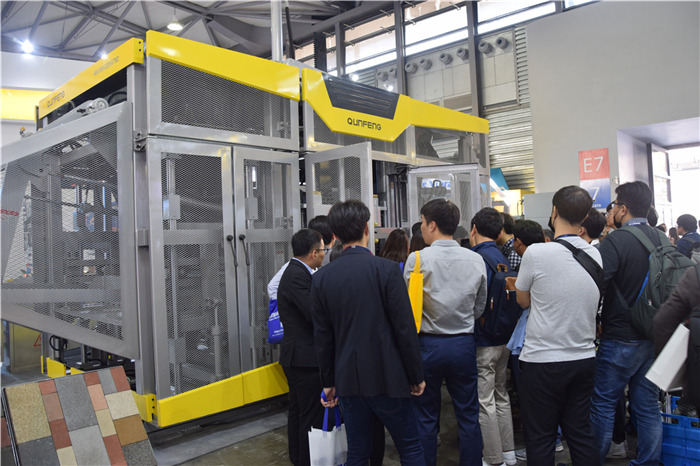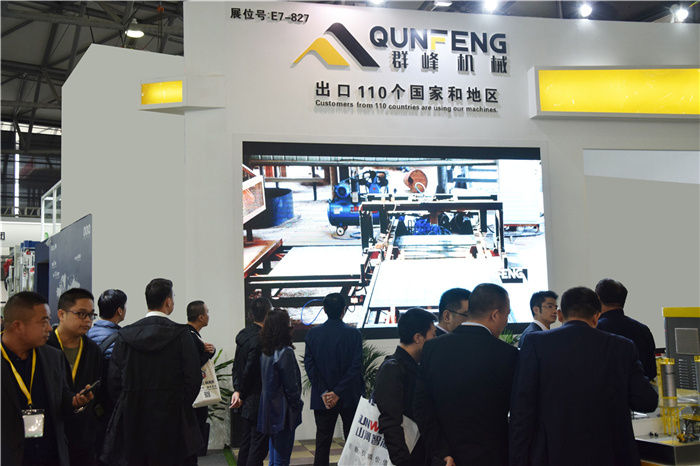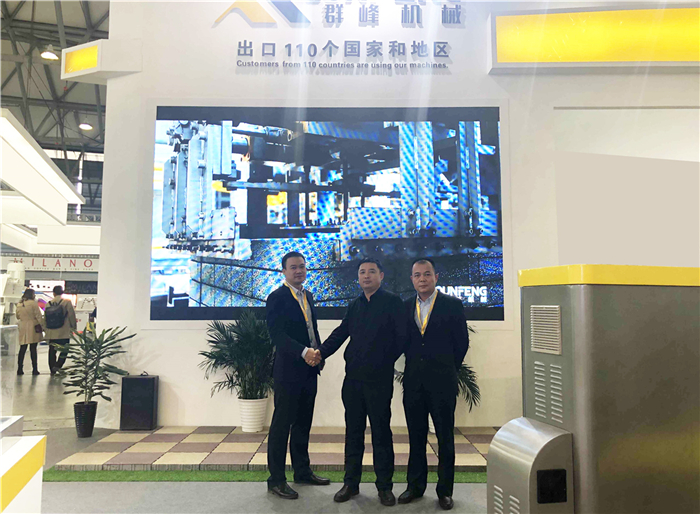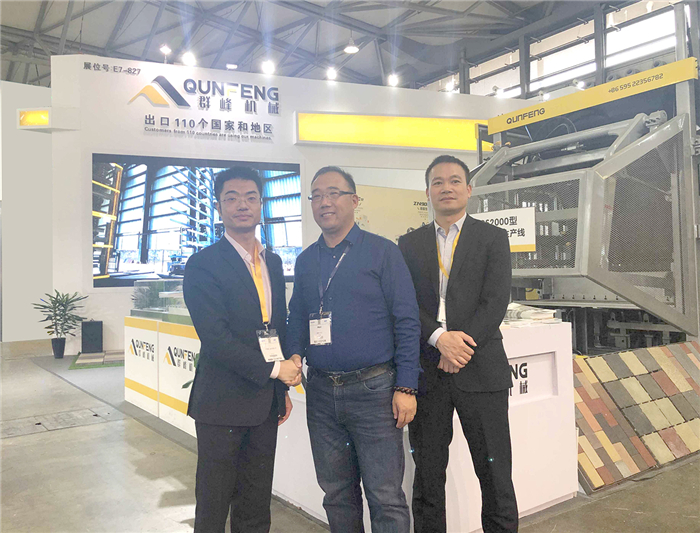 QS2000 high-end block machine is the highest configuration, the strongest performance and the highest production capacity in Qunfeng " supersonic" series. It's with single shift annual output of 600,000 square meters paving bricks and super high yield of 100 million pieces of standard brick, and 500mm brick height top advantages in the industry, and can produce large water conservancy slope brick, kerb stone, paving brick, holland brick and hollow block.
According to Qunfeng product manager: " QS2000 adopts servo vibration system leading in the industry, making the production efficiency 8% higher than common motor vibration, and 20% higher than the hydraulic vibration. Besides, the machine can achieve 4500r/min high frequency speed, with low noise, low energy consumption, to meet the environmental requirements and its intelligent control, simple operation make it to known as " Machine King". It is the preferred model of large brick enterprise. The machine has been purchased by Saudi customers on the second day of Bauma Fair.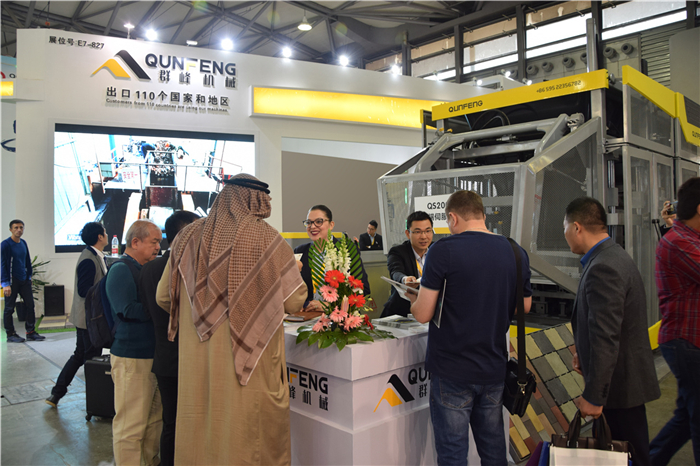 Adhere to product-focused strategy, pursue for quality excellence
In recent years, Qunfeng Machinery has achieved outstanding results by focusing on product innovation strategies, enhancing marketing position, strengthening R&D support, and consolidating the global platform system. As the flagship product of Qunfeng Machinery, the "Supersonic" QS2000 has become the most dazzling presence in the E7 Pavilion.
The "Supersonic" series of brick machines have already been well-known in the industry at home and abroad. The flagship model of the QS2000 is exhibited for the first time at the Bauma Fair, which made the clients at home and abroad amazed. "How is the bricks quality guaranteed with so big forming size? ""Is machine operation and maintenance easy with such high-end configuration?" "How much area we need to get so big output? "...... The on-site business elites answered all questions with enthusiasm and meticulousness by their professional and competent business capabilities.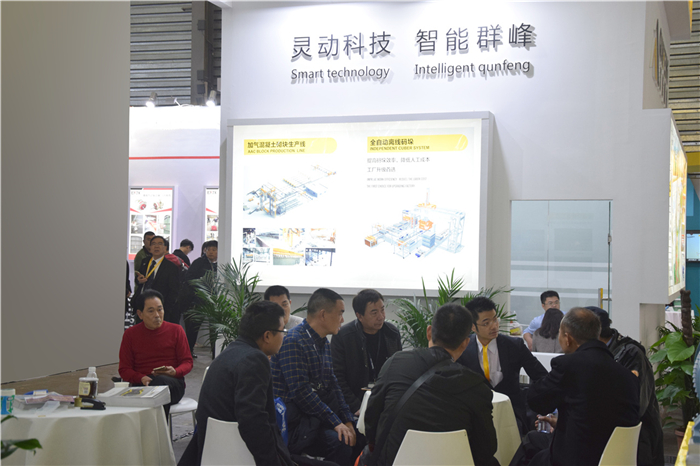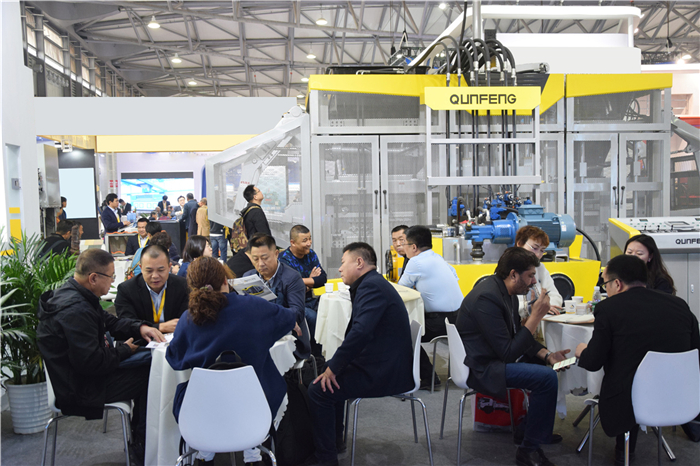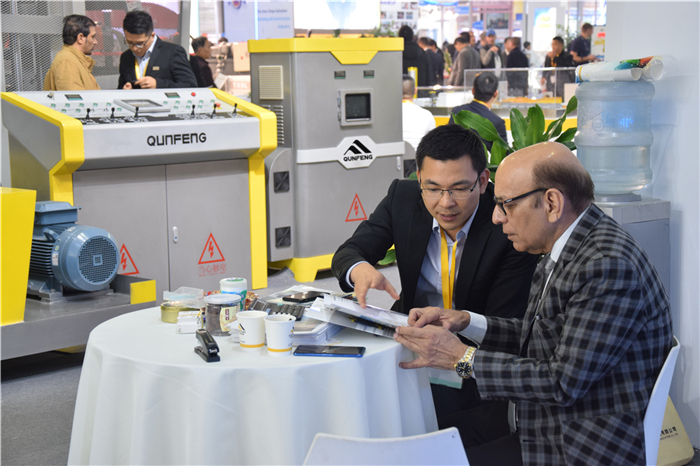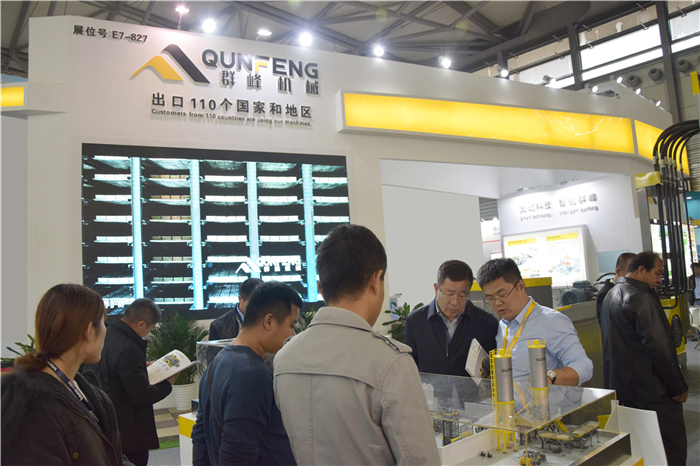 Qunfeng Machinery has deepened its global marketing strategy and signed cooperation agreement with customers in many countries along the "One Belt, One Road" development policy. During the fair, many customers from South Asia, Africa, South America and other countries had visited Qunfeng booth and initiated procurement.

Mark from Pakistan made a special trip to Shanghai for Bauma Fair. He wanted to know the brick machine at a close distance through the fair. The benefits of using Qunfeng Machiney by his peers made him excited. After getting all information from different booths, he made his mind to place order to Qunfeng at the second day of the fair.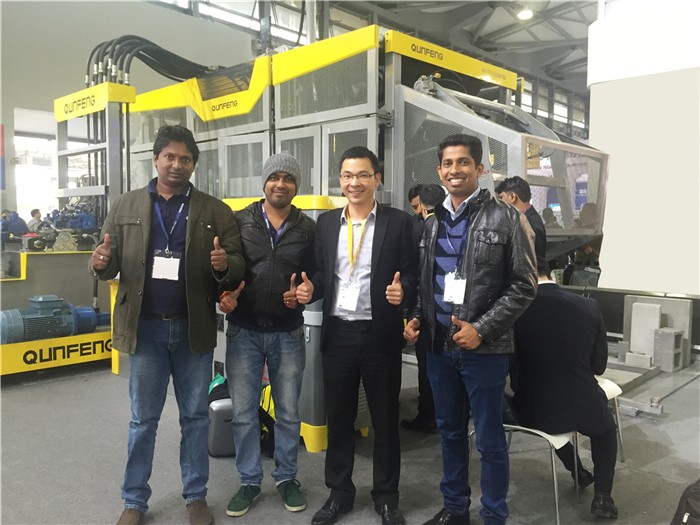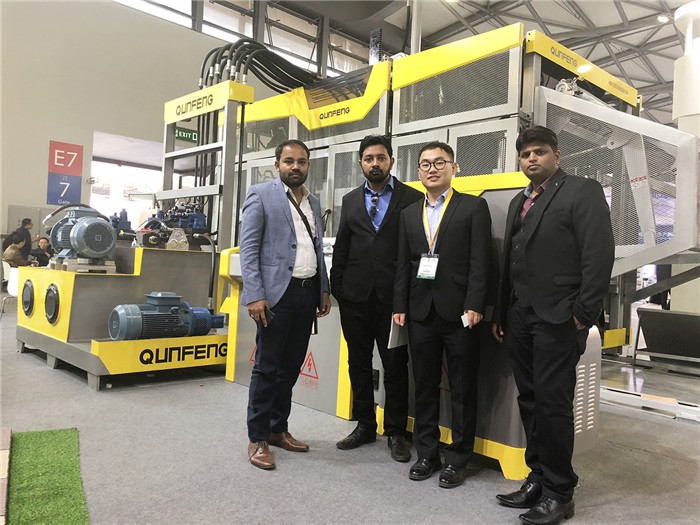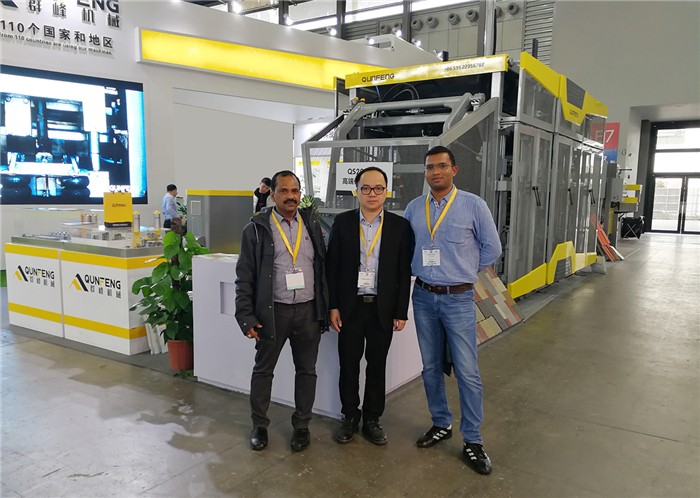 As the top construction machinery industry event in China and Asia, Bauma Fair sets up a platform for product display and exchange & cooperation for the whole industry. With this chance, Qunfeng Machinery won the praise and praise of many merchants with its excellent products once again.
The global innovation system is the constant development strategy of Qunfeng Machinery. Through global procurement, global supply, and integrated innovation of global services, focusing on key regions and high-end customers, with ultra-high performance and lean quality products, Qunfeng Machinery will continue to build world-class smart manufacturing equipment for our global customers.
Please feel free to give your inquiry in the form below.
We will reply you in 24 hours.