Global thought innovation, Qunfeng "Supersonic" has hotted the block machinery market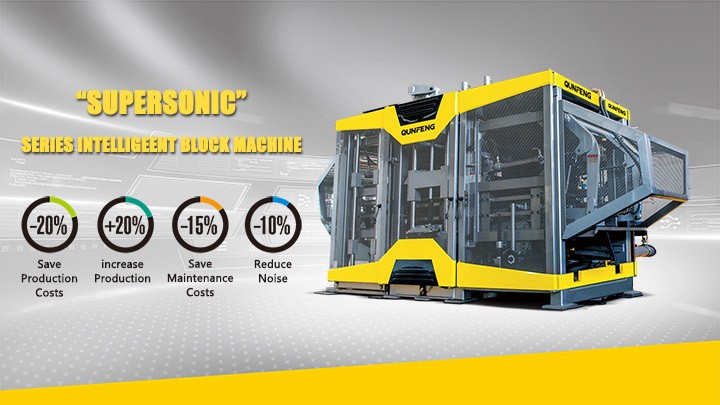 In globalization world, we can easily get any goods from all over the world via the convenient network and transportation. As for Qunfeng intelligent machinery company, understanding of globalization has further meaning.
Global operation thought is living with the enterprise management and development of Qunfeng Machinery. The "Supersonic" series of intelligent block machines launched in 2017 is the product designed and manufactured with this concept.
Qunfeng "Supersonic" in a globalized world
The "supersonic" series of intelligent block machinery incorporates Germany's top industrial design, adopting original design in many areas such as damping systems, servo systems and hydraulic systems to improve product quality, 20% improvement in working efficiency and output, 20% saving in labor cost. Those machinery parts' selection from global quality suppliers, it not only can ensure product leading quality, but also to meet global customers needs of replacement and maintenance of vulnerable parts in a simple and quick way. Seeking intelligent and high efficienct output "Suoersonic" series, starting from each nuance, Qunfeng strives to global cooperation for each customer to present world-class products.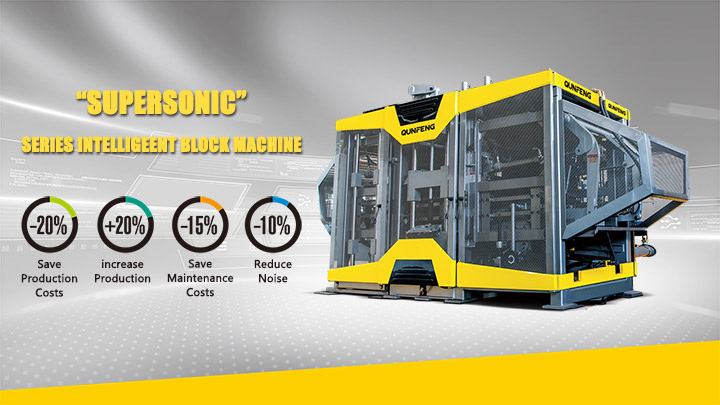 Innovative products ignite a new market heat
The most important essence of innovation is whether someone is willing to pay for it. An innovation without a bill payer can only be called self-entertainment. Qunfeng "Supersonic" is undoubtedly a success that by focusing on innovation of production speed.Around 100 sets of Supersonics are serving worldwide and becoming the new favorite in the field.

Regardingly ,The Marketing Director of Qunfeng Machinery said: The nice market performance of "Supersonic"is reasonable as more and more customers are now focused on the remarked brand after the market competition and selection. as the high-end block machinery researched and developped by Qunfeng, "Supersonic"has an excellent performance in improving production output and labor saving labor. User will also enjoy the high quality and service with the Qunfeng Brand Assurance., All these make Supersonic more and more favored in the market

In the future, Qunfeng will endeavour to develop their innovation ,production and service system with the concetpt of Globaliztion.We will combine intelligent technology with high efficiency and environmental protection and continue to provide good products to all our client worldwide.
Please feel free to give your inquiry in the form below.
We will reply you in 24 hours.