Sewage Treatment Vehicle Introduction
Brand : QUNFENG
Product origin : China
Delivery time : 30 Days
Supply capacity : 500 sets/year
Multi-functional Sewage Treatment Truck is a multi-function truck with all these characteristics: dredging、sewage suction、 solid-liquid separation、 dehydration、Sewage water clarification&filtration、Residue drying&packing, and cleaning,mainly for the city Sewers, rainwater wells, sedimentation wells, ditches, residential area septic tanks, rural farms septic tanks and other sewage, sludge one-stop integrated treatment, sewage clarification filter can be recycled or direct discharge, the residue can be dried as organic fertilizer on site.
The truck is modified from Chinese Top Brand Dongfeng chassis,the working process as follows:

It can also carry out the dredging、sewage suction、water spraying mission independently.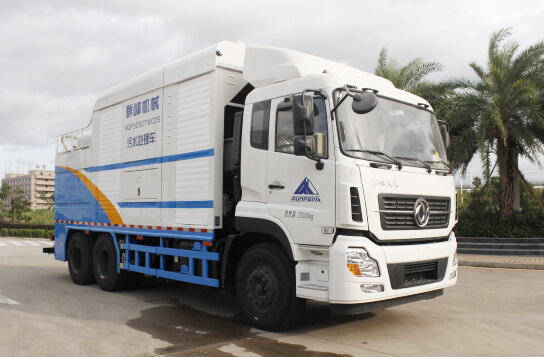 Features:
1. Euro V emission standards DFL1250A13 chassis has the following advantages: energy efficiency, eco-friendly,high reliability,with excellent power and fuel economy, handling and stability.
2. Integrated design including dredging, suction, solid-liquid separation and dehydration, sewage clarification filtration, dry residue and packaging, cleaning and other functions.
3. Continuous operation enables the vehicle to pump, deal with and drain away sewage at the same time, the efficiency is doubled compare to traditional sewage truck.
4. Sewage can be used for urban greening or landscape water after clarification, or for the use of crops for irrigation; treated residue can be used as organic fertilizer recycling.
5.Solid-liquid separation dehydration using advanced Multi-Disk Screw Press technology, concentration and dehydration integration, highly efficient dehydration.
6. High-pressure pumps, dredge pipes, dredge nozzles and other components are imported.
7. Specific design brings extra power, which saves the auxiliary engine.
8. Independent intellectual property rights, three invention patents and three utility model patents.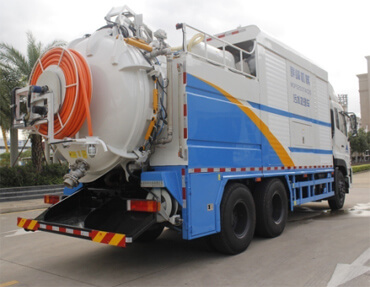 Equipped with dredging pipe and nozzle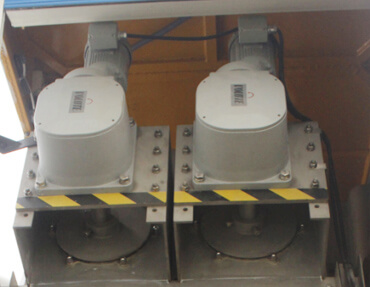 Adapted advanced Multi-Disk Screw Press technology,high efficient concentrating& dehydrating.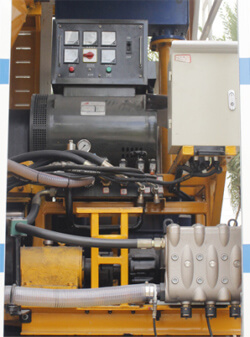 Equipped with generator&imported water pump,improve the efficiency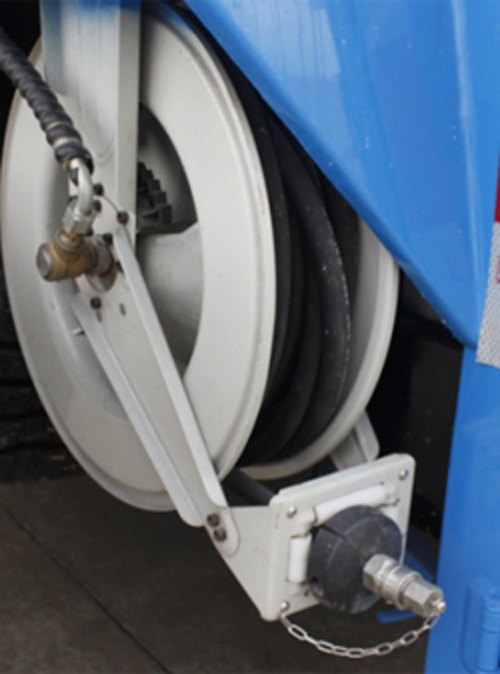 Equipped with spraying gun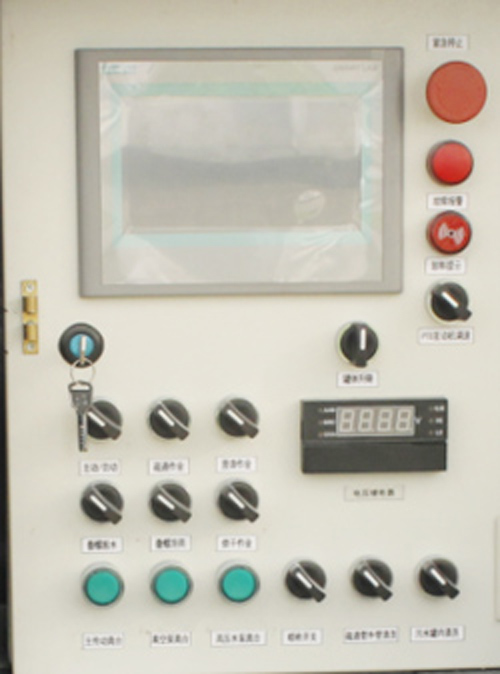 PLC unit
Technical Parameters:
| | |
| --- | --- |
| Technical Data | MQF5250GPSC5 |
| Chassis Model | DFL1250A13 |
| Engine Model/Power(kW) | ISD245 50/180 |
| Wheelbase(mm) | 4350+1350 |
| Emission Standard | GB V |
| Low Pressure Water Pump Model | 65QZB-50/110N |
| Carriage Caapacity(m³) | 17.59 |
| Cleaning Width(m) | ≥24 |
| Watering Width(m) | ≥14 |
| Water Gun Ranges(m) | ≥30 |
| Dimensions ( L×W×H)(mm) | 9950×2500×3170 |
| Weight(kg) | 25000 |
Please feel free to give your inquiry in the form below. We will reply you in 24 hours.