MQF Series Green Spark Truck
Brand : QUNFENG
Product origin : China
Delivery time : 30 Days
Supply capacity : 500 sets/year
MQF Series Qunfeng green spark truck is a special vehicle which combined the founction of both sprinkler and fire truck,it has many functions such as watering, garden watering,emergency fire fighting etc, suitable for extinguishing and landscaping of general materials in narrow roads such as villages, streets, ubran districts, factories and mines.
Features
◆ Compact shape, flexible, suitable for various occasions
◆ Adopt large-flow,high-lift fire-fighting pump, unit, large jet water flow, high pressure
◆ The pump is equipped with an electric starting device, easy operation and simple, after starting the gasonline engine, it can be operated
◆ A variety of water intake methods, including water tanks, self-priminig water, fire hydrant intake etc
◆ A variey of water outlets, including water cannons, fire hoses etc
◆ Various fire tools, including water cannons, dry powder fire extinguishers,fire axes, fire hoses, DC switch water guns, gas masks etc.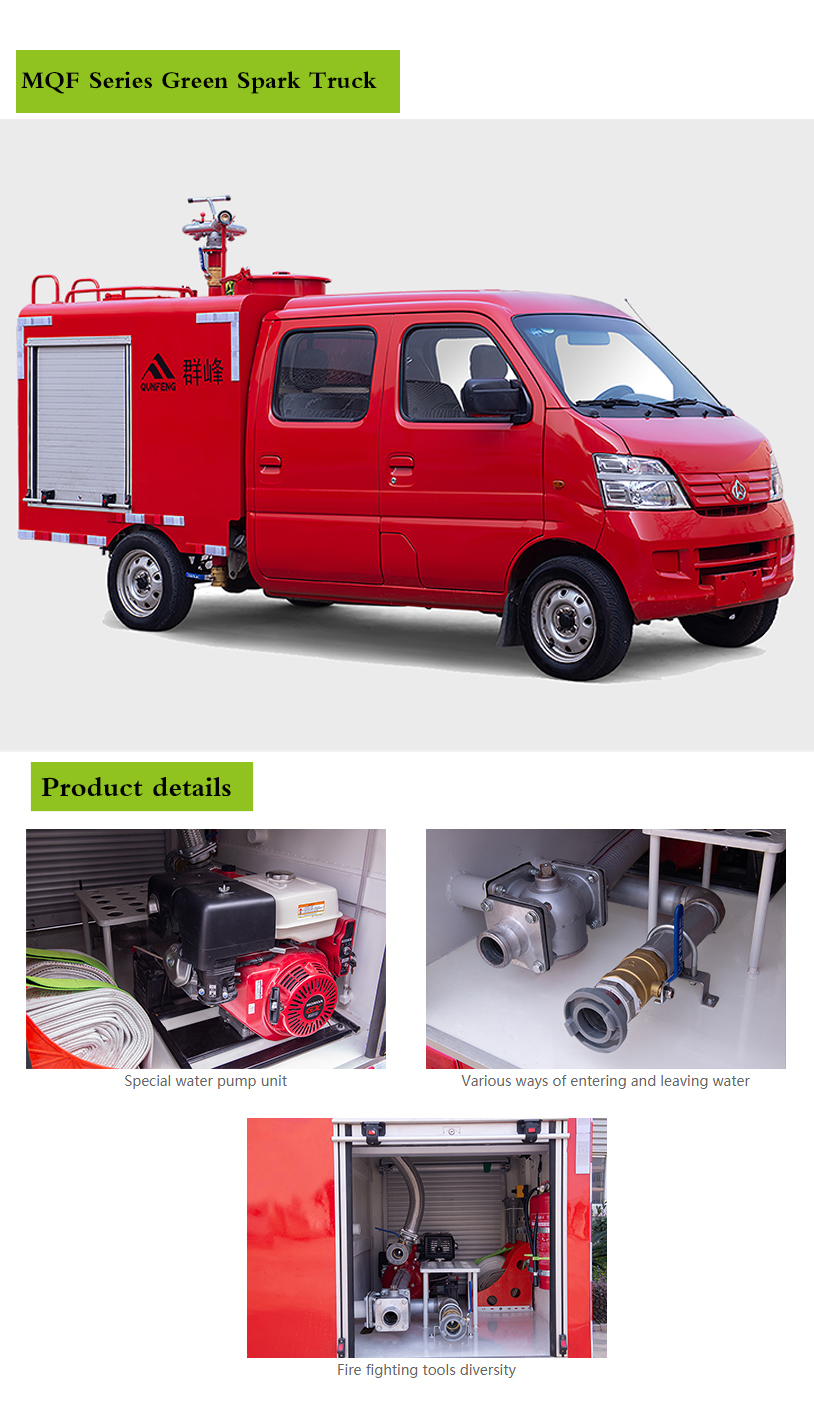 Please feel free to give your inquiry in the form below. We will reply you in 24 hours.