Composite Cuber
Brand : QUNFENG
Product origin : China
Delivery time : 30 Days
Supply capacity : 500 sets/year
FHMD10.0A1 Composite Cuber is an integrated technical equipment for mechanical, hydraulic and electrical control, which is characterized by economical, compact structure, easy operation and easy maintenance.
FHMD10.0A1 Composite Cuber
It adopts foreign advanced PLC intelligent control, equipped with storage touch screen and ideal flexible human-machine dialogue interface. The automatic control system contains advanced safety logic circuit to control the interlock of the action and the intelligent degree is high.
FHMD10.0A1 Technical data
Main Machine Dimension

4860×2270×2886mm

Rating pressure

10MPa

Cubering cycle time

18-25sec.

Maximum clamping weight

500kg

Minimum clamping block height

≥60mm

Maximum clamping distance

1140×1000mm

Parameter of Cuber

Height≤1000mm,Weight≤2000kg

Power of Cuber

15+0.75+1.5= 17.25kW

Chain-Type conveyor power

3×0.75=2.25kW

Note: The moulding cycle time and the hourly capacity will be changed according to the proportion and the quality of the raw matirlal.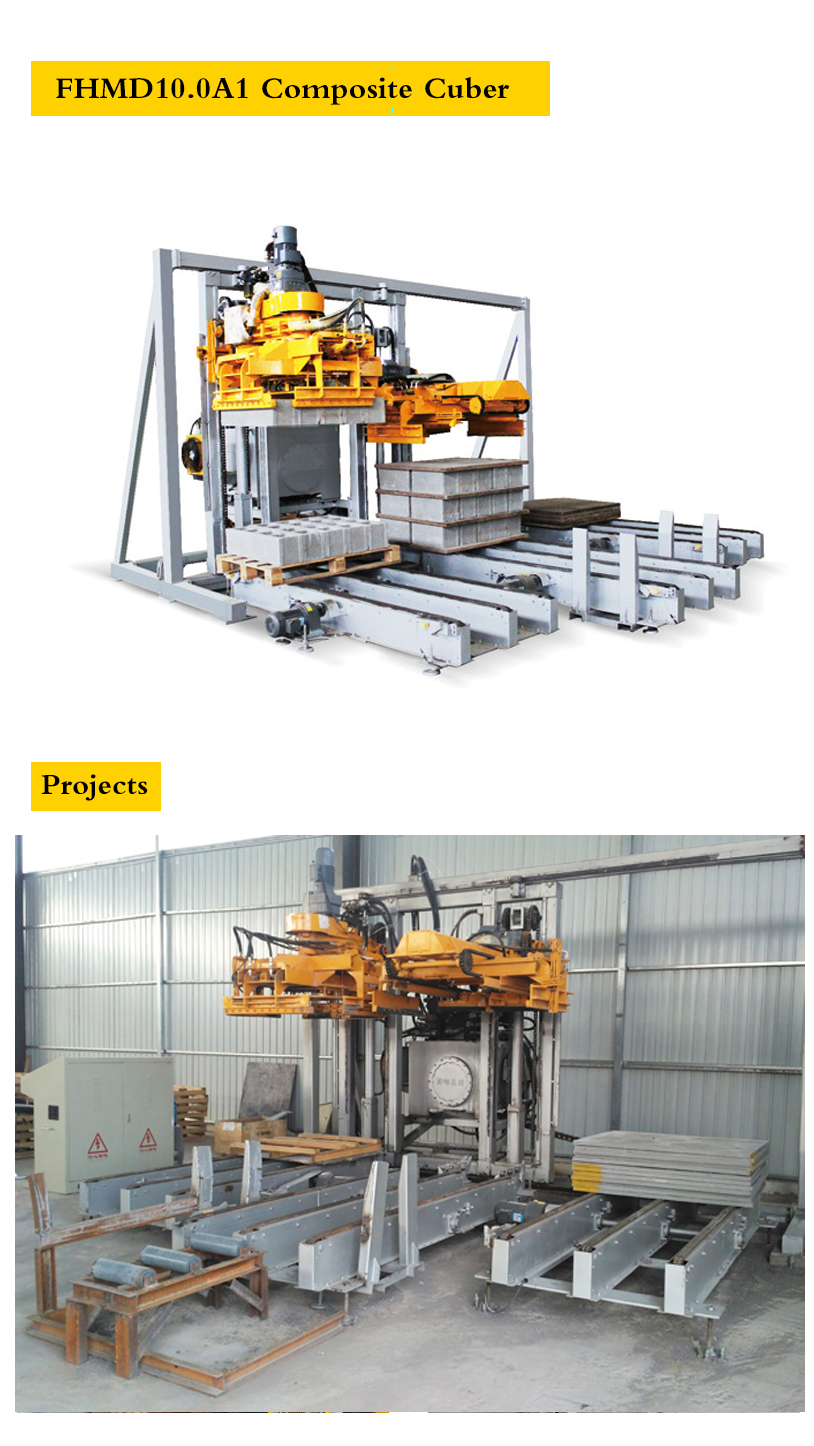 Please feel free to give your inquiry in the form below. We will reply you in 24 hours.